Home
»
North Carolina Head Start Programs
»
Fayetteville Head Start Programs
Yadkin Road
5869 Yadkin Road
Fayetteville, NC - 28303
(910) 864-0564

Yadkin Road is one of several head start programs in North Carolina. Join Head Start Programs to obtain full contact information on Yadkin Road such as phone numbers, email address, and website URL when available.


---
About Yadkin Road
How Do I Enroll My Child? To enroll your child in Head Start, please download the appliciation from the downloads box below. You will need to fill out the application, and bring it to our office at 5135 Morganton Rd. Fayetteville, NC 28314. Do not fill out the shaded portion. In addition, you should also have the following documents on hand: the child's birth certificate immunization record medicaid or insurance card income verification (past 12 months) If you have any questions, you may give us a call at (910) 487-9800. Once you have been contacted by Head Start for enrollment, the Physical Examination Form and the Dental Health Record need to be completed and returned to our office. Downloads Enrollment Application [English] [Spanish] Physical Ex
Head Start programs are administered locally by non profit organizations and local education agencies such as school systems.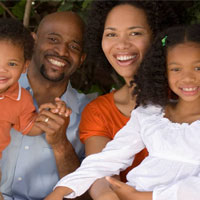 Locate Yadkin Road
---
Post Comment
---