Home
»
North Carolina Head Start Programs
»
Clinton Head Start Programs
Clinton Head Start
606 College St
Clinton, NC - 28328
(910) 592-3895

Clinton Head Start is one of several head start programs in North Carolina. Join Head Start Programs to obtain full contact information on Clinton Head Start such as phone numbers, email address, and website URL when available.


---
About Clinton Head Start
Enrollment Parents or guardians of children 3-4 years old may obtain an application for enrollment for the Head Start program at each Head Start site or at the Central Administrative Office on Rowan Road. The application must be accompanied by a copy of the child s birth certificate, immunization record, social security card, Medicaid card (if applicable), and proof of income in the form of a check stub, W-2 form, tax return, child support stubs, WFFA income, or SSI letter indicating amount of income. After the application is processed, eligible applicants are placed on a waiting list. Children who are from the lowest income bracket have first priority, as are children with special needs. Applications are ranked and points are given for certain criteria. There are limited spots available at each Head Start center, and slots are filled from the waiting list. Selections are made in May of each year by the Head Start Policy Council (an advisory board appointed by the Sampson County Bo
This Early Head Start program is administered by
SAMPSON COUNTY DEPARTMENT OF HUMAN RESOURCES
of CLINTON, NC
The Early Head Start program was established to serve children from birth to three years of age in recognition of the mounting evidence that the earliest years matter a great deal to children\'s growth and development.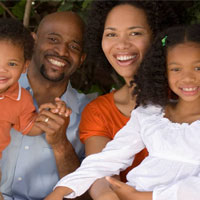 Locate Clinton Head Start
---
Post Comment
---